Reuben Lynch – one of Britain's foremost Toastmasters
Founder and President of the Circle of Toastmasters, Reuben Lynch is believed to be Britain's first black professional Toastmaster.
A warm, friendly, charismatic character based in the Midlands, but working both nationally and internationally.
Reuben is an expert in traditional and ethnic Weddings, and is a popular choice for a range of other events, including Award Ceremonies, Dinner Banquets, Charity Balls, etc.
For your next event, choose Reuben Lynch as YOUR Toastmaster… What a great idea!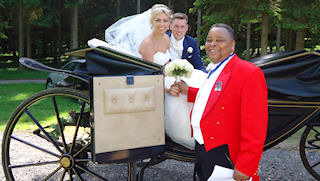 Whether you have a church wedding or a civil ceremony, Reuben will be delighted to guide you through the etiquette, sequences and procedures of your special day.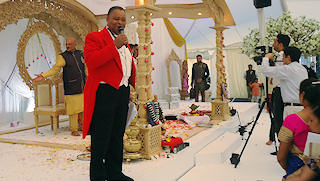 At last, Britain has a professional Toastmaster who understands and respects all the different cultures and traditions that make a happy and joyous occasion.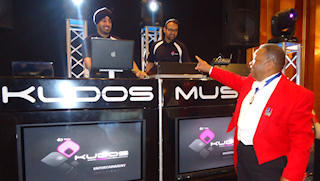 Reuben is the complete Event Consultant for functions, dinners, product launches, presentations, gala nights, award ceremonies and more.
"You really did us proud, and we have many memories that we will have for the rest of our lives."
Mr and Mrs Ratcliffe, Warks
Be Confident
Your event is safe in these hands